Benefits of Membership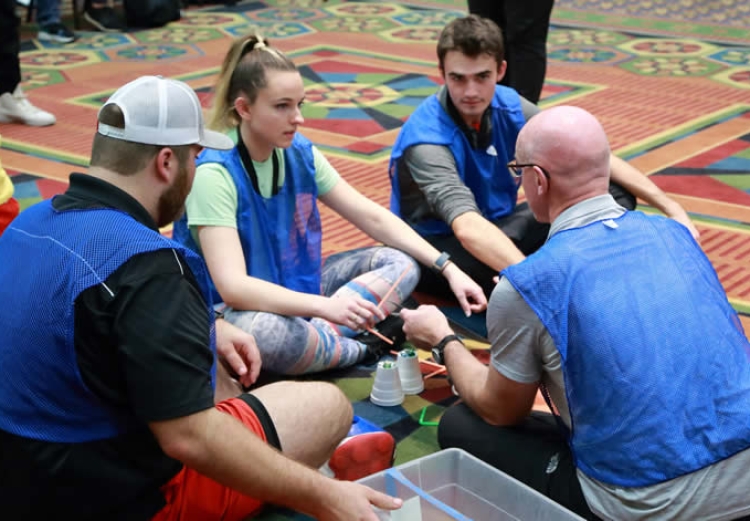 If you are currently working in the profession, IAHPERD offers many resources to it's members that prove invaluable towards your professional growth and, as a result, directly impacts your students.
Here's how IAHPERD serves you!
IAHPERD lobbies for effective laws for health and physical education and pushes for high standards and quality instruction.
IAHPERD provides excellent opportunities for professional and educational growth through a yearly state convention, numerous workshops, demonstrations, and clinics. Opportunities are afforded those who want to serve the profession as an officer, committee chairperson, or member at the district and state levels.
IAHPERD promotes quality curricula and disseminates a broad range of information through its publications.
IAHPERD Serves the Profession
IAHPERD represents you in Springfield at the capital and is your only representative to influence legislative action.
IAHPERD is the only "voice of the profession" recognized and heard in the Legislature and by school administrators.
IAHPERD maintains a network of professional liaisons with related organizations such as the Governor's Council on Physical Fitness and Sports, American Heart Association, ACE, IASCD, JADA, ICAPE, IDA, IESA, IHSA, IATA, and SHAPE America.
Publications
Each member receives 2 JOURNALS and monthly issues of "On The Move" newsletters.  These publications will keep you in touch with the latest happenings concerning P.E. and Health.
Convention
IAHPERD's annual convention offers programs such as lifetime sports, coaching, intramurals, health-related subjects, physical activities, movement education, dance, perceptual-motor learning, recreation, research, and older adult activities. Current topics of interest are also included. Over 50 exhibits of the latest equipment, printed materials, and audio-visual aids are a highlight of each convention.
Scholarship & Recognition
Students may earn scholarships and recognition for their academic accomplishments.
Blue Ribbon
A voluntary program to recognize excellent Physical Education and Health programs.  You can submit an application for a Blue Ribbon in the membership portal.  
Recognition Awards
Professional members are eligible for various annual awards.
Elementary Physical Educator Teacher of the Year
Middle School Physical Educator Teacher of the Year
Secondary Physical Educator Teacher of the Year
Health Educator Teacher of the Year
Dance Educator Teacher of the Year
Adapted Teacher of the Year
Promising Professional Teacher of the Year
Service Award
Honor Award
Quarter Century Award
Legislative Action
Each member will receive email updates concerning governmental news. These mailings are usually time sensitive and the action of all professionals is encouraged toward advocating for P.E. and Health.
Information on current legislative concerns, both at the state and the national levels, are carried on the IAHPERD website, www.iahperd.org, and are regularly updated.
IAHPERD works for the benefit of the profession in all legislative matters and has set up channels of communication to keep members informed and up-to-date.
IAHPERD retains the services of a lobbyist in Springfield to work as our liaison with the Illinois Legislature.
A standing governmental affairs committee is set up to serve you, the member, and to achieve grass roots support for legislative action taken by the Association.